WHAT IF YOU could spend less time writing each of your blog posts, while potentially increasing the quality of your writing in them?
Writing exploratory, longer-form blog posts and sharing your thoughts and ideas with the world can be a really engaging format for readers of your blog to consume, as you take them on a journey into the depths of your thoughts.
But it's not an easy task. Coming up with a post can take days or even weeks and months before you have a post that is ready to be published. Furthermore, spending time on the writing doesn't always guarantee that it will be good and well-written.
Here's where using a mind map can help with that. We designed WriteMapper to aid the process of writing blog posts, by breaking it down into three main steps.
1️⃣ Outline Your Content
With WriteMapper, you can structure your thinking using a mind map, laying out the structure and hierarchy of the blog post. The mind map is interactive, so you can easily move things about until you feel like you've got the main idea solidly in place.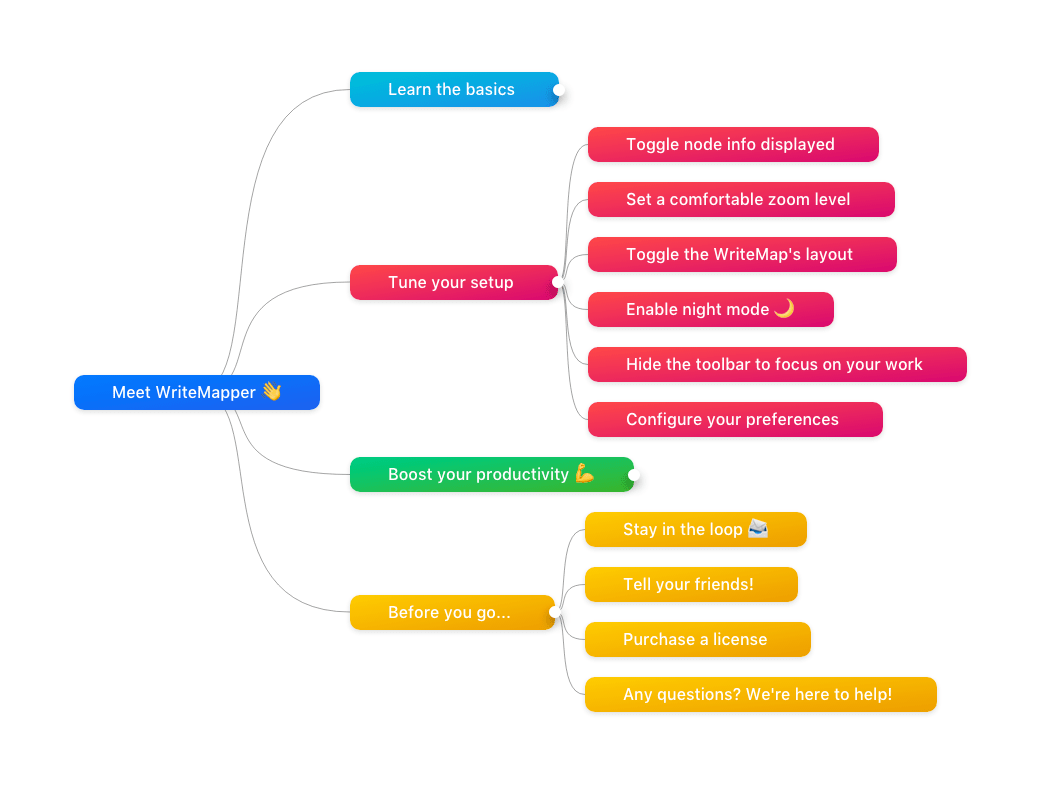 2️⃣ Write Little Bits of Stuff
But the app doesn't just help you with the big picture; you can also detail what you want to say about each point on the mind map, using the distraction-free content editor that comes with each node. This relieves you from the pressure of having to write the blog post all at once, and allows you approach the writing in little bite-sized pieces.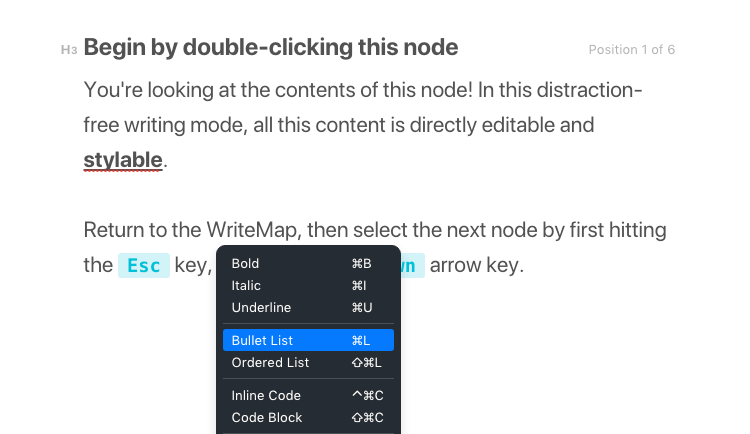 3️⃣ Get Done!
After a short process of doing little brain dumps and having written about each point on the mind map, you actually already have most of the work done. You can also preview your work directly in the app, seeing how it would look as a completed post.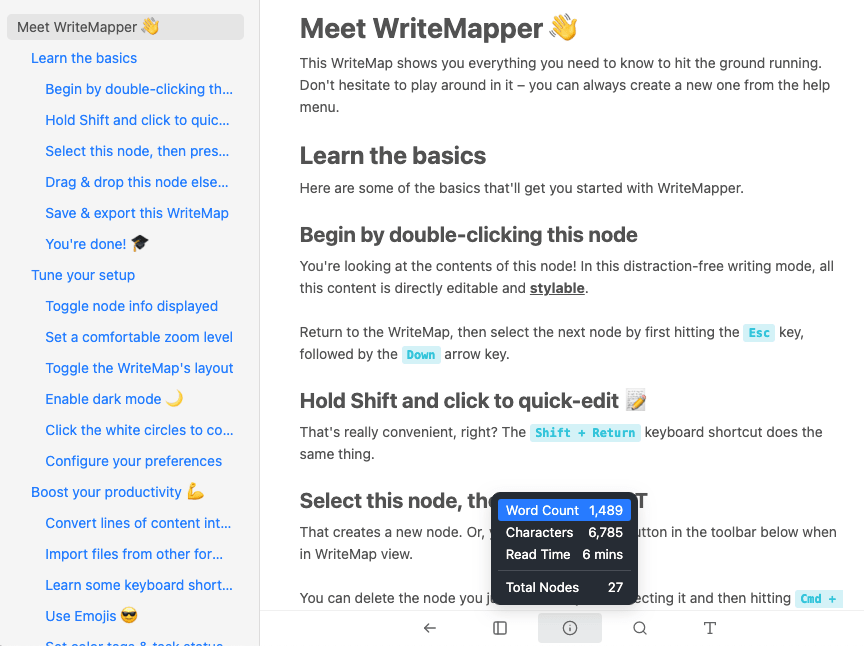 When it's done, the app also helps with exporting your work to several different file formats (or even copying it to the clipboard), so that you can directly use it for publishing on your blog. Success!
Try WriteMapper Now
Give WriteMapper a try for your blog post writing process, and see how the workflow goes for you. You can download the 7-day fully featured trial here, for macOS and Windows computers, or purchase it from the store page on our website — we hope you'll find it useful!