WRITING COPY CAN be challenging, to say the least. This is especially so if you're trying to write compelling, enticing copy that will serve your own or your clients' marketing objectives.
WriteMapper helps with the copywriting process by simplifying it into three main steps.
1️⃣ Outline Your Content
First, create a skeleton of your work, putting down the main ideas of your work into a mind map. There should be a root or main node, which branches out into individual sub-points. The app makes the mind map interface interactive, so you can manipulate it however you wish.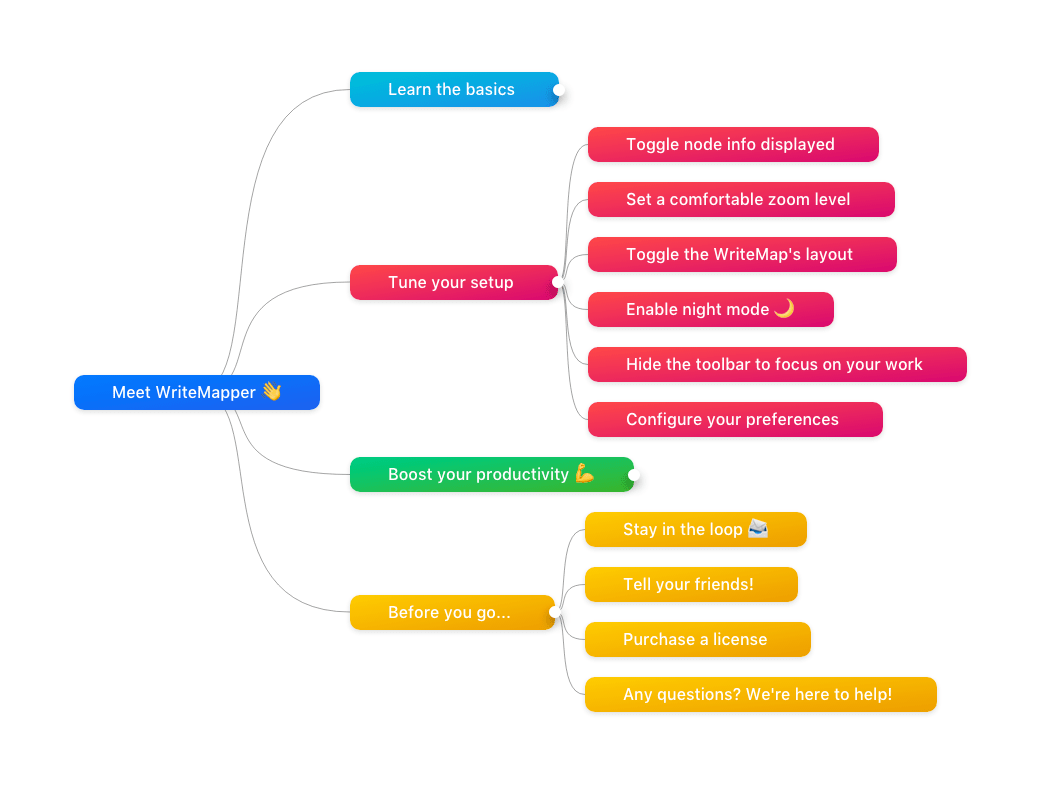 2️⃣ Write Little Bits of Stuff
Each node on the mind map also expands into a distraction-free content editor. In it, you can write more about that node's topic. This relieves you from the pressure of having to write the copy all at once, and allows you approach the writing in little bite-sized pieces.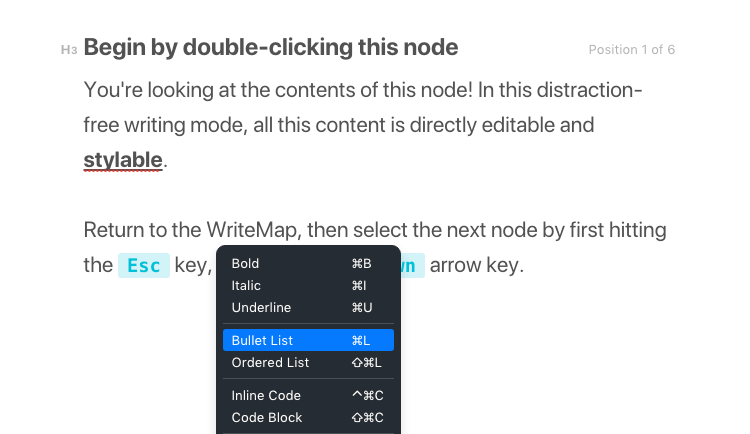 3️⃣ Get Done!
Lastly, when you're done writing, you can export all of it into a text document for further editing or proofreading. There's even a live preview function that'll let you review your work as you go along writing it.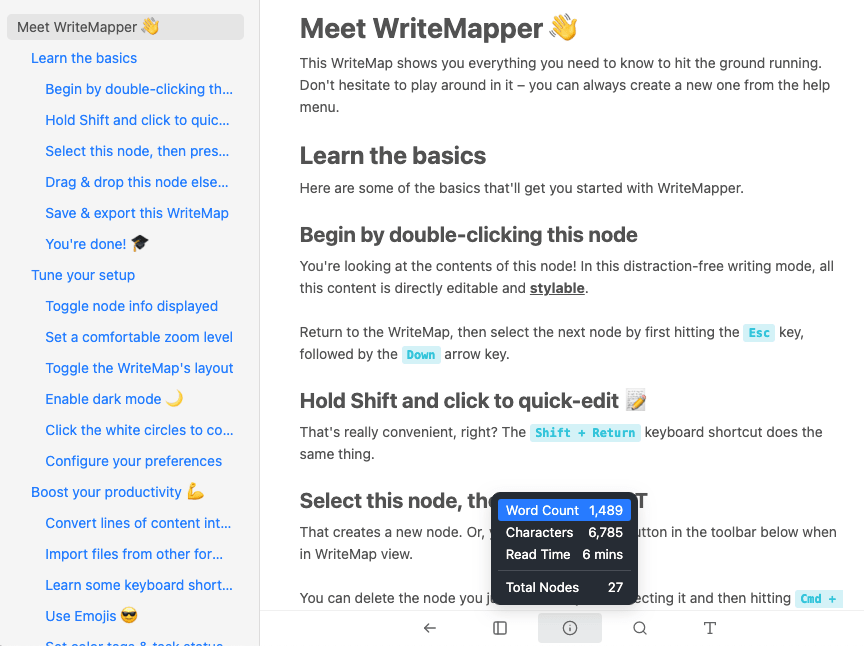 And there you have it! Your copy mostly completed, and all that's left to do is to put the finishing touches on it and it'll be ready to print, send or publish.
Try WriteMapper Now
Give WriteMapper a try for your copywriting process, and see how the workflow goes for you. You can download the 7-day fully featured trial here, for macOS and Windows computers, or purchase it from the store page on our website — we hope you'll find it useful!